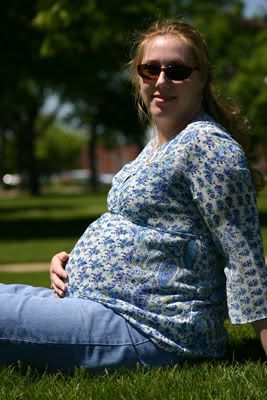 So, after much questioning by my friends as to when I was going to post some pregnant pictures of myself, we went out today to try & take some decent ones. It was really windy, but the first real nice day in about 2 weeks. It's been raining on & off for what seems like forever, but today was beautiful, if not blustery.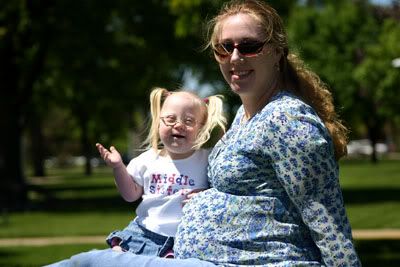 Here's me & my Sarah-bug. She was just too enthralled with the grass, and would barely sit still on my lap. Our friend Amanda made the girls matching shirts/onsies that say "Big Sister", "Middle Sister", and "Little Sister".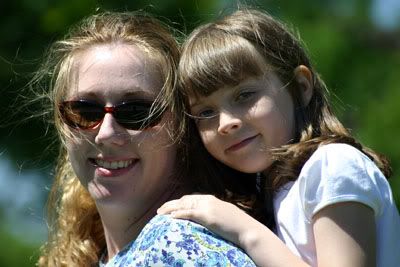 This is Emma with her new haircut. Since chopping a bunch off her hair this week, she needed it a bit evened out. We ended up taking about 2 1/2 inches off the ends.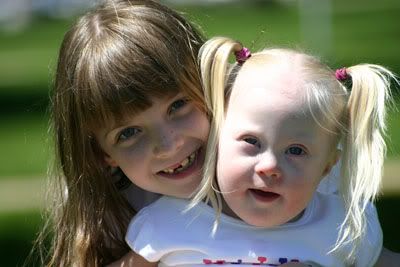 Here are my two beauties! Sarah wouldn't keep her glasses on, and again, just wanted to play on the grass.
I think we may try again another day to go out & take a few more pictures. When it's not so windy and the ground isn't saturated with rain water.