The folks over at Teleflora are having this contest, to see who is America's Favorite Mom. It's going to be a show on TV hosted by Donny & Marie Osmond. There are 15 finalists right now, including Rachel Coleman of "Signing Time"!
I know most of my family knows, but Signing Time has been a huge part of our family's life. It has helped both Sarah & Katie be able to communicate when they had no other means to. Sarah especially, since her speech is very delayed. Rachel is a warm, loving person, who has helped so many families with "Signing Time".
We were fortunate enough to be able to see her perform and meet her in person last year.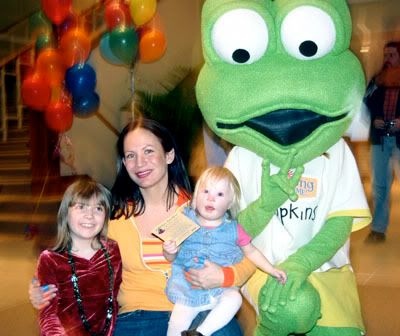 So, if you can spare moment, please go vote for her. The link to the page on my sidebar. There you can find code to add this add this same button to YOUR blog. :D