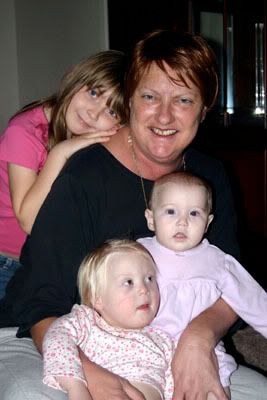 Today would have been your 55th birthday. I hope you like the flowers that I had sent today. I wish I could be there in person to bring them to you, but that will have to wait until I'm able to make a trip out there.

I miss you so much, and so does Emma. She talks about you all the time. She even uses the furniture you gave us as part of her conversations. Such as,"Mom, the babies are climbing on Grammy's table." :)

You are always on my mind and often in my dreams. I'm so happy that you are no longer in pain. I won't lie and say that I'm not still bitter over the fact that you left us too soon. There are so many times I wish I could call you on the phone and ask your advice, or just to talk to see how you're doing. The girls are growing up so fast and it seems like they're changing everyday.

I know you're watching over us. Happy birthday mommy.